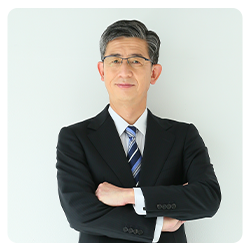 Thank you for visiting the PKF JAPAN website.
Since its foundation, PKF Hibiki Audit Corporation has always been a trusted audit firm providing high-quality professional services with an emphasis on social independence.
We ensure that each of our certified public accountants meets each of our clients in person, conducts audits in consultation with the clients across a broad perspective, and provides competent advice that they customize to each client's needs.
In our firm, the principal auditor not only reviews the audit result but also spends a considerable number of days on the client's site to formulate appropriate solutions bespoke for the client's unique situation. The audit team is primarily composed of experienced certified public accountants who are empowered to express their opinions freely. This approach leads to a thorough and carefully evaluated audit results.
In recent years, the business environment has drastically changed, which has led to an increase in the overseas expansion of companies at an unprecedented rate. This growth has then inevitably led to the need for comprehensive audit services customized according to international standards. In response to these changes in the global business landscape and the complex structural requirements of global companies, we endeavor to provide high-quality and efficient audit services based on advanced information technology as a member firm of PKF International, one of the leading worldwide accounting networks with offices located in 150 countries around the world.
Also, our company can offer Initial Public Offering (IPO), Merger and Acquisition (M&A), and corporate valuation services that we base on our professional experience gained through successfully delivering auditing services.
As we anticipate creating a long-lasting trust relationship with all our stakeholders, we shall continue to place significance on holding client meetings, and we will further enhance the skills and experience of our organization and our members.
We look forward to your continued support and encouragement.
Managing Partner
Koichi Aki
PKF Hibiki Audit Corporation
As a professional organization, PKF Shiodome Partners offers unique services that can support clients across all levels – from early-stage venture companies through to large international companies. We have many bilingual staff members who are fluent in both English and Chinese, and who can provide consultations for clients planning to develop a new business entity in an international setting.
PKF Shiodome Partners was established in 2008, the very same year when Lehman Brothers filed for bankruptcy. Amid the chaos in the global economy, and at the time of the launch of the iPhone by Apple Inc., the United States has further expanded the business of international companies. The world has changed dramatically.
Today, cutting-edge technologies such as Artificial Intelligence (AI), Virtual Reality (VR), Artificial Reality (AR), Internet of Things (IoT), blockchain, and autonomous driving are turning our future into something that is looking very different. We are a member firm of PKF International, and together with Hibiki Audit Corporation, we provide one-stop support for multinational and internationally oriented companies.
As the times change dramatically, we, as a professional group, are always thinking about what we can do for our clients. The social interest in corporate behavior, including compliance, has become more significant than ever. If the individual components of business support services are delivered separately rather than as a complete integrated solution, then it will be impossible to navigate the tides of an ever increasingly changing world.
We commit to providing professional support that best meets our client needs. Under our company's working motto of "Client First," we will work harder to evolve further. Our goal is continuous growth, and we strive to develop further alongside our clients, despite the so-called "Corona Shock of 2020".
We look forward to your continued understanding and support.
Managing Partner
Kengo Maekawa
PKF Shiodome Partners